2011 Glen Hanson Gallery: Now and Then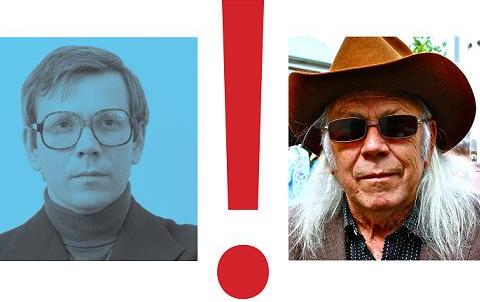 On Sunday, October 2, ArtOrg is honored to open an exhibit of 13 artists called "Glen Hanson Gallery: Now and Then". The Glen Hanson Gallery ran from 1978 to 1982 and anchored the Minneapolis Warehouse District along with the next-door New French Café. Thanks to this energy, artists represented in this gallery could, for the first time, make a living as artists. The catalog and associated booklet given below puts the importance of the Gallery in context in terms of old articles and gallery ephemera. If you would like a printed copy of the gallery catalog, please contact us.
All of the artists in the exhibit continue to work today. We will be exhibiting one new work and one old work from each artist. The opening event for the exhibit will be on Sunday, October 2 and will start about 3pm. There will be a performance by the Glen Hanson Band first about 4 pm, followed by food at 5 pm, and then comments in the gallery about 7 pm. Please join us.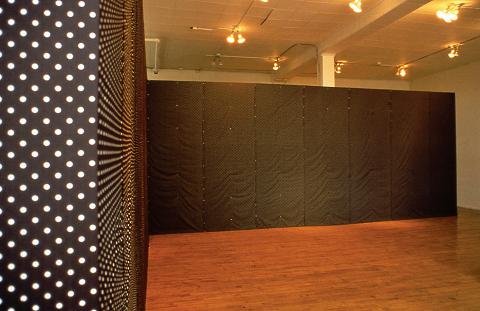 Closing Event
Saturday, Nov. 5 from 4 to 8pm
"Now and Then" Hours
Opens Sunday, Oct. 2 at 3pm
Thursdays 12 to 8pm
Saturdays 12 to 6pm
Sundays 12 to 6pm
or by appointment, please call 507-261-8086
Closes Sunday, Nov. 6 at 6pm
Artists
Bruce Anderson
Richard Cooper
Glen Hanson
Steve Hartman
Stuart Nielsen
T.L. Solien
"Now and Then" Opening Event, Sunday, October 2, 2011
3 pm: Exhibit Opens
4 pm: Performance by Glen Hanson Band
5 pm: Food including Pig and Le Grand Aïoli
7 pm: ArtOrg Remarks and Open Mike in the Gallery
Contributors to Exhibit Catalog
Mary Abbe
Lynne Alpert
Eleanor Heartney
Don McNeil
Mason Riddle
Special Thanks To
Lynne Alpert
Alvin Ho
Bob Schmidt
Therese Sexe
Luigi Sison
Ron Wolfe
Gallery Location
ArtOrg, At Switzer's Nursery and Landscaping, 26601 Chippendale Avenue, Northfield, 55057
Gallery is 8 miles north of Northfield on Highway 3, near the town of Castle Rock
Photos
Videos
Opening Event (3 min)

Glen Hanson Band (3 min)

Glen Hanson Documentary (6 min)