Learn About Day of the Dead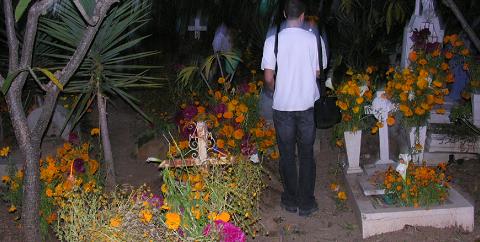 The Day of the Dead is one of the most important holidays in Mexico and the Latino community. ArtOrg works with local and regional communities on celebrations and art events related to Dia de los Muertos. We do this through partnerships with many groups and people, including Latino organizations such as Grupo Soap del Corazón and sponsoring venues such as the Plains Art Museum of Fargo, North Dakota. We try hard to facilitate understanding of this holiday through production of original art by Latino artists. We urge you to look though the art that has been produced, watch the videos of the events and experts we have sponsored, and talk directly with people who celebrate the holiday themselves to learn more!

The rightmost column on this page shows the following: 1) artists talking about their Day of the Dead images in the context of large steamroller prints in Fargo, North Dakota at the Plains Art Museum, 2) a celebration of Day of the Dead that was held in 2006 in Northfield, Minnesota and attracted a crowd of 400 people, 3) a poetry reading by the renowned Ray Gonzalez about his Day of the Dead thoughts, 4) a talk by Juanita Garciagodoy exploring Day of the Dead imagery and traditions with an emphasis on the conflicts between Halloween and Day of the Dead, 5) a photoset from artists Douglas Padilla and Xavier Tavera as they traveled to Mexico to experience firsthand Day of the Dead traditions as a part of a grant from the Jerome Foundation, and lastly curriculum from the Minneapolis Institute of Arts on Mexican Printmaking.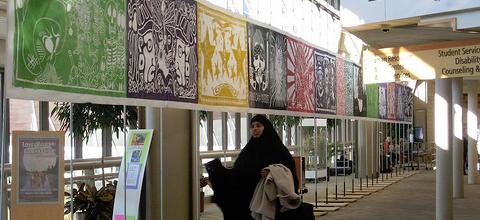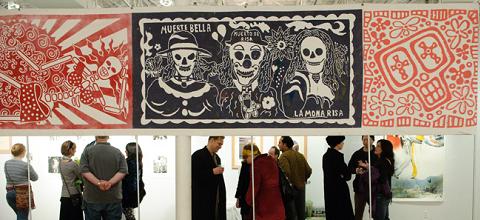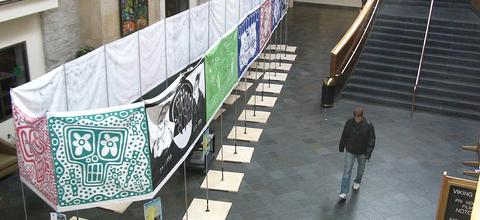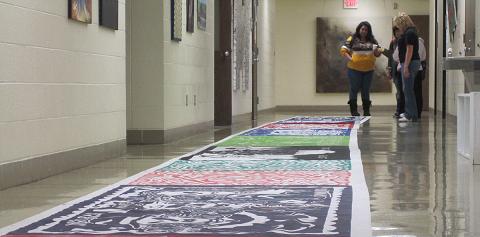 ArtOrg Projects
References
ArtOrg Resources for Day of the Dead Celebrations
The 2006 104-foot-long Day of the Dead Print. This free-standing work has been exhibited at a different Day of the Dead Festival every year since it was created by a group of 13 artists.
Individual 4-foot-by-8-foot prints on paper from both 2006 and 2009 projects.
A six-panel ofrenda by artist Xavier Tavera that can be used as a starting backdrop for a community ofrenda. Each 4-foot-by-7-foot panel depicts an image inspired from a different area of Mexico.
Video content as you see on the right hand of this page in downloadable or DVD form.
Videos
Artists at Plains Art Museum (14 min)
2006 Northfield Celebration (1 min)
Ray Gonzalez: Day of Dead Poetry (58 min)
Juanita Garciagodoy: Reading Calaveras, Pushing Limits (67 min)
Photos
Padilla/Tavera Jerome Photos
"Mexican Prints" Curriculum from MIA