2012 Thousand Print Summer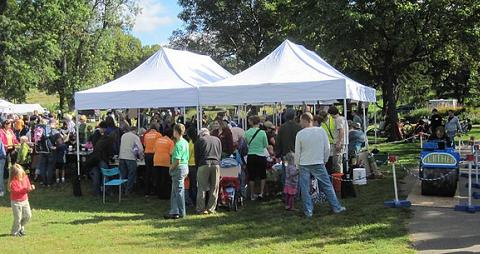 ArtOrg's Thousand Print Summer rides again, and a large focus of this summer's activity is printing for Latino groups with support from a special "Arts Access" grant through the Minnesota State Arts Board. Fifteen events are sponsored through this grant, and we will also be working with other festivals and libraries throughout the state.
"The ArtOrg Thousand Print Summer 2012 uses a small steamroller to make prints for both kids and adults. You check in, and get your materials, then sit down under the tent to cut up stuff to make your printing block. You give it to us, and we roll your block up with ink. Then, your inky block gets put on the runway with a piece of paper on top. We start up the steamroller and roll over it, and peel back the paper to reveal a wonderful print. It's over to the "signing table" to sign your name on it and put on some special stamps. There you go! A wonderful steamroller print!"
The first event of the 2012 season was at the Cinco de Mayo Festival in Rochester, Minnesota. We will travel to different outstate and metro events and gatherings throughout the State of Minnesota. When the events fall under the "Arts Access" grant program, we will have native Spanish speakers on staff working the event, and also an established artist from the Latino community helping the creative process. For the first event, noted photographer Xavier Tavera was present in this role.
Also, in collaboration with the Minneapolis Institute of Arts and Artist Maria Cristina Tavera, a curriculum for learning more about Mexican Prints was developed so that kids, adults and teachers could go forward from this ArtOrg event to a greater understanding of the history of Mexican Printmaking. These resources are available in both English and Spanish, and can be obtained from the MIA website by clicking the links on the right hand side of this page. A Spanish version of Maria Cristina Tavera's text is now given to all participants of the ArtOrg event after they sign and stamp their completed print. Many thanks to the MIA for developing and providing this resource and the wonderful text from Ms. Tavera. (For this resource in English, 1-page format click here, English 2-page format, Spanish 1-page, Spanish 2-page.)
This activity is made possible in part by a grant provided by the Minnesota State Arts Board through an appropriation by the Minnesota State Legislature from the State's arts and cultural heritage fund with money from a vote of the people on November 4, 2008.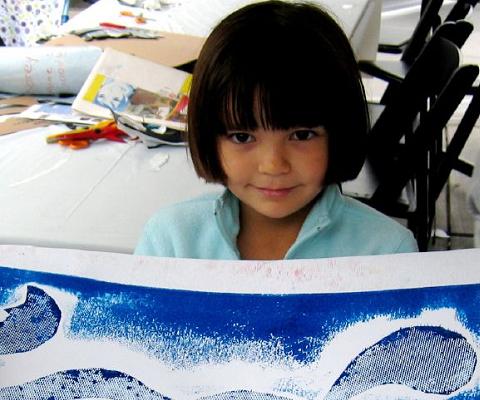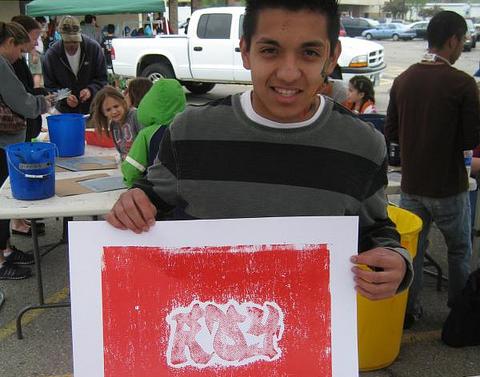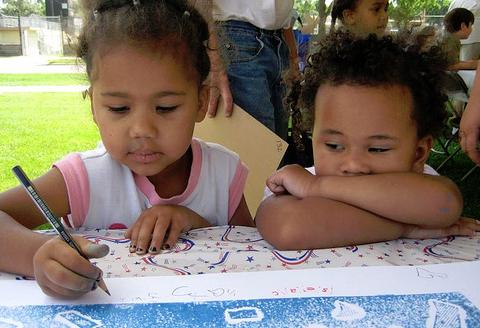 See the Photos
Artists On Site
Events Cancelled
Centro Cultural, Moorhead
El Colegio School, Minneapolis
St. Dominic's Church, Northfield
Intermediate School District 287, western suburbs, Minneapolis
Sponsors
"Mexican Prints" Curriculum from MIA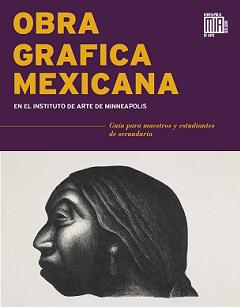 see here (English, 1-page format)
see here (Spanish, 1-page format)
Video of a typical event