Grupo Soap del Corazon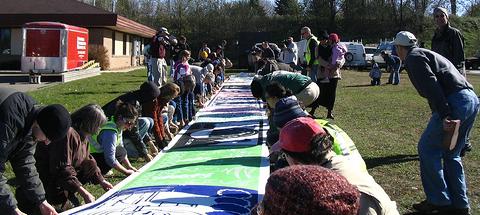 ArtOrg has worked together with the Twin Cities-based Grupo Soap del Corazon on the 2006 Day of the Dead Celebration for Northfield Minnesota, and a steamroller printing project for the Plains Art Museum in Fargo, North Dakota. The resulting collaborations were exciting and productive.
For example, a very long collaborative print was made as a part of the 2006 Northfield celebration, and that has continued to be displayed as a part of Day of the Dead celebrations every year since in diverse places like Catholic Churches, Armories and Colleges.
A testament to the artistic and cultural content of these projects has been provided by The Weisman Art Museum at the University of Minnesota, and the Plains Art Museum of Fargo, North Dakota which accessioned both of these projects into their respective permanent collections.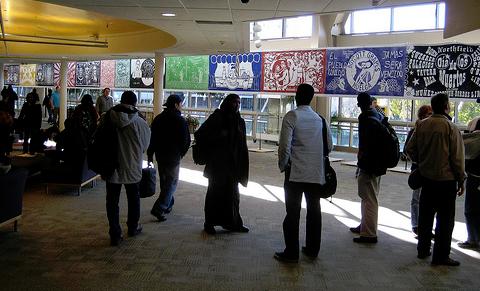 Links
Founders
Projects
Videos
2006 Day of Dead Celebration
Photos
Weisman Reception