Japanese Animation Festival
2007 will mark the fourth year of our Japanese Animation Festival, held in conjunction with the Carleton Cinema & Media Studies Department. We wish to thank profusely Minneapolis College of Art and Design professor Frenchy Lunning and graduate Rana Raeuchle for their help in organizing the films and leading the festival in spirited discussions.
This year we will be showing the following films at the ArtOrg Moving Walls Gallery. We are at 200 Division Street (riverside entrance) in Northfield. This is on the north end of Division Street, where 2nd Street (also called Carleton Avenue) crosses the Cannon River. Go to the parking lot which is between the build and the river.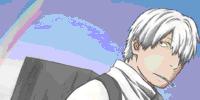 7:30 PM, FRIDAY. OCTOBER 12
Mushishi 蟲師
The film Mushishi follows Ginko who is able to see the usually-invisible creatures called Mushi. Ginko employs himself as, in fact, a Mushi master, or Mushi-shi. He attracts Mushi and must keep moving (and also smoking cigarettes) to keep a dangerous amount of Mushi from gathering near him. He is very laid-back, except when protecting other people from Mushi.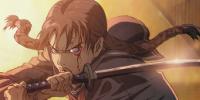 7:30 PM, FRIDAY. OCTOBER 19
Blood: The Last Vampire
Blood The Last Vampire is set in 1966 Japan, when a girl named Saya is hunting demons known as Chiroptera. Possibly the last remaining special vampire herself, she becomes aware of two classmates and a bartender who also may be vampires, and a spectacular battle takes place. Armed with only a samurai sword, she must slay the demons with a very bloody force. This film is violent, and possibly not suitable for children.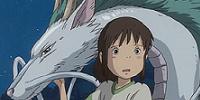 7:30 PM, FRIDAY. OCTOBER 26
Spirited Away
Spirited Away was only the second film to win an Oscar for Best Animated Feature, and was written and directed by Hayao Miyazaki. The main character named Chihiro is trapped in a world of gods and magic where humans are despised. She works hard to find the courage and resolve to escape and save herself and her parents.