Great River Regional Library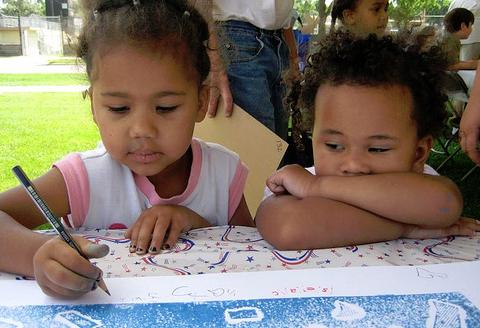 In June of 2010, ArtOrg traveled to seventeen branches of the Great River Regional Library system to make prints with a small steamroller in an event we call the "Thousand Print Summer". A list of each venue is on the right, and you can find all the photos from those events at those links. Each year since 2008, we have printed in St. Cloud, first for the grand opening of the St. Cloud Library in 2008, second for Granite City Days in 2009, and third for seventeen libraries across the region in 2010. We had a great time, and thanks go out to our main helpers Brooke Vertin, Ben Finley, Steven Nuno Nunez, Rana and Allen Raeuchele. Thanks also go to Glen Switzer for the use of some equipment, and Forecast Public Art for assisting with event insurance. And last but not least, to the engaged and excited Library staff who made our jobs easy. Thanks!
You can see some wonderful prints from the photos, and almost every artist was photographed with their print. It is easy to find wonderful overall designs, both from the common templates that crop up in repeatedly some of the prints, to completely free-handed works where the artists used their completely individual ideas and concepts. The artists left with a great paper print, and ArtOrg retained the printing blocks for possible reprinting into a larger collaborative work in the future.
Regarding number of people who participated and the project's impact, we helped artists directly create about 900 prints on paper. The time that an artist took from beginning to end was generally about 20 to 30 minutes–although some took quite a bit longer. There were also parents and other helpers present, which we believe increased the number involved by about 50% more. Then we also notice that there are onlookers who stop by, ask questions and observe one or two printing cycles of the steamroller. We therefore believe that nearly 2000 people took part in this three-week-long cycle. Thanks to the Great River Regional Library System for providing this wonderful and fun opportunity.
"This activity is funded by the Great River Regional Library through the Minnesota arts and cultural heritage fund as appropriated by the Minnesota State Legislature with money from the vote of the people of Minnesota on November 4, 2008." Thanks, Minnesota!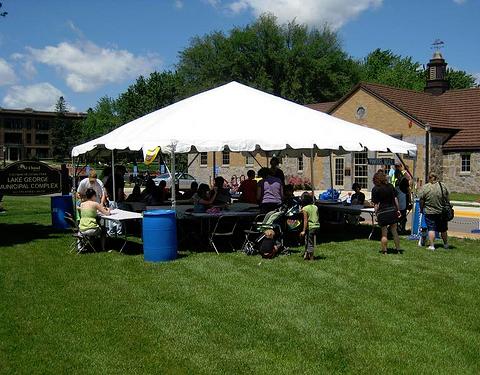 2010 Event Photos
Prints Completed
Become a Facebook Fan
Links
Sponsors
Ten Entries in Video Diary
2008 Video at St. Cloud Library Opening
Downloadable Thanks Poster