[ArtOrg is assisting the artist Roland Poska in the organization, presentation, and sales of this wonderful fine-art print suite called the Fishy Whale Diary. Proceeds from this work go to support ArtOrg educational programs and knowledge acquired in the process helps expand and enhance those programs.]
The artist Roland Poska asks the question "R U A (great) HUMAN BEING?? IF "YES" – Buy a (we).O.U. and become a fishyWhale" (a little too much?)."
The delivery of this important message is embodied in a very large suite of fine-art lithographs called the "Fishy Whale Diary". These print editions were started in 1978 and have recently been modified to include the final messages. Poska states "it took half a lifetime to reach the point in my life where these works could be completed". Messages embodied in the prints include: "It took an Eternity to Reach this Perfect Moment", "End Prejudice–End Violence, Achieve Respect for All", and "Help Do the Impossible". The individual prints are signed eclectically with these messages and include Fishy Whale Press stamps and chop marks.
Printed from 1978 to 1981 at Poska's Fishy Whale Press, the present collection of prints includes eighty print editions corresponding to forty days and forty nights in the course of one year. The fours season of the year are represented. The forty editions representing the forty days are printed on Somerset Satin paper, and forty editions representing the nights are printed on handmade paper in various colors made by the artist. The night editions often have unique applications of colored paper pulp added to the top of the printed images. The night editions in every case are similar to their corresponding day edition, but vary somewhat in image and ink color. The printing technique in all cases is reductive lithography on German limestone, and printed in at least five layers. The suite initially appeared in the magazine "Art In America" in 1981 and the offering price was $350 for the day versions, and $450 for the night versions. Complete suites can be offered in custom-made archival boxes inscribed with the words "Roland Poska, Deckle Edge, Fishy Whale Press".
The message "R U A (great) HUMAN BEING?? IF "YES" – Buy a (we).O.U. and become a fishyWhale" (a little too much?)" could perhaps best be described as a Conceptual artwork using the "Fishy Whale Diary" suite as a basis. Poska's long career presently centers around several primary Concepts which include: "Are You a Great Human Being?", "The Great Human Race", and "Declarations of Interdependence". The embodiment of these Concepts often revolve around Herculean artistic production such as Poska's "Genetic Message" series, and in this case, Poska's "Fishy Whale Diary".
Click Here to Find on eBay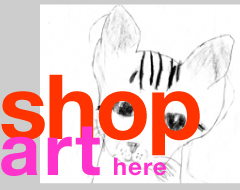 Colophon
Fishy Whale Diary
Large print suite using stone reductive lithography representing forty days and forty nights.
| | |
| --- | --- |
| Artist | Roland Poska |
| Year | 1978-2012 |
| Art Size | 12.5 x 7 |
| Paper Size | 14.5 x 10 |
| Editions | 80 |
| Edition Size | 125 |
| Day Paper | Somerset Satin |
| Night Paper | Var. Color, Handmade |
| Publisher | Fishy Whale Press |