Trevi Fountain of the West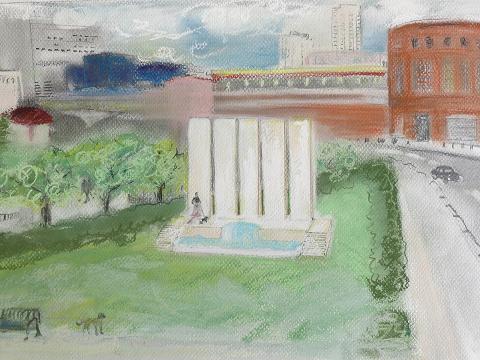 ArtOrg proposes "Trevi Fountain of the West", an interactive installation that builds on ArtOrg's mission of artist collaboration. The heart of the project concentrates on the dreams and ideals of the famous Roman installation named "Trevi Fountain". The Fountain is a focal point for all who go to Rome, and legend has it that if you toss a coin into the fountain, you will one day return to Rome. Immortalized in iconic scene from Fellini's "La Dolce Vita", and in Academy-Award-winning song "Three Coins in the Fountain", we strive to honor this association and make wishes of all visitors to it true.
The creation of the "Trevi Fountain of the West" will build on ArtOrg's past projects. Overall, ArtOrg has created 10 projects in its 8 year history, and these ten projects have created 76 works of art from 69 different artists. Three of those projects also used over 1700 children printing blocks, and five projects have been in the journal Public Art Review. Two projects have been accessioned by the Weisman Art Museum, and one by the Plains Art Museum.
The team for this project will be strong both technically and aesthetically. A small core of artists (including Moroni, Leicester, and Alberg) will create significant elements of the work representing important sub-themes. The technicians and engineers are experts in their fields and will insure a reliable operation of both interactive and static elements of the piece. The artists will have a free hand in working on the art and aesthetics, but the technicians and engineers will be quite constrained with construction, installation, and operation of the piece to given technical concerns and guidelines.
Regarding the technical issues in particular, team members each have strong expertise in different areas. Glenn Switzer has designed and built large landscaping projects that include recirculating water features, and his projects are regularly featured in regional landscaping magazines. Team member Mark Meggitt has been a consultant to ArtOrg in the past and ran an architectural and advertising sculpture business, and has large works installed in the Mall of America. Douglas Hall has designed and been responsible for complicated electrical control systems in demanding industrial environments. Team member Dave Machacek has degrees in engineering and business and can insure that all technical and operational elements of the installation come together. Of particular interest to the team will be the perspective of art historian Michael Stoughton, Department of Art History (retired), University of Minnesota. Michael regularly leads visits to teach and enjoy the art of Rome.
Unused construction materials are returned to manufacturer for reuse, and we can remove and reinstall the project itself in nother location after the initial exhibition period is over. A possible location would be ArtOrg's new facility in Cannon Falls, Minnesota. ArtOrg recently purchased this building which includes a large public art area directly above the Little Cannon River, and right next to the Cannon Valley Bike Trail.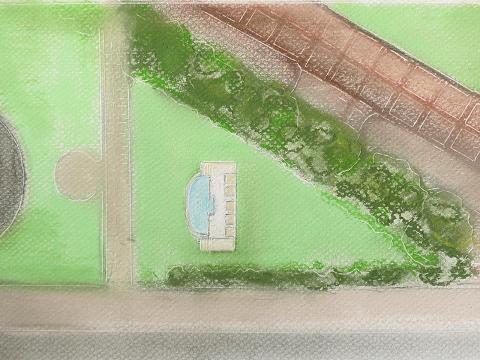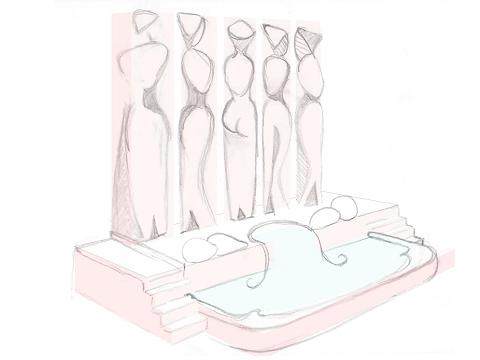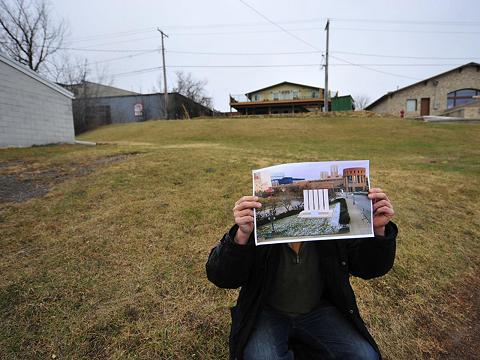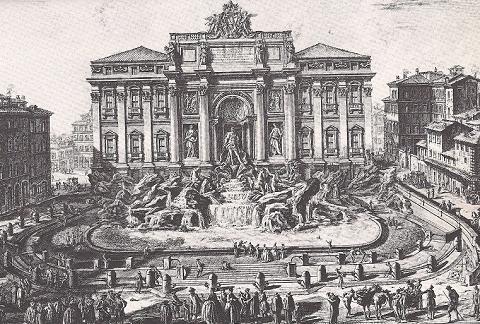 Contributors
Dave Machacek, Team Leader
Mark Meggitt, Construction
ArtOrg's Recent Collaborations
Sponsors and Thanks
Trevi Fountain of the West
Large interactive sculpture installation in hard shell with robust finishes.
| | |
| --- | --- |
| Artists | TBD |
| Year | 2013 |
| Footprint | 32 x 17 feet |
| Height | 24 feet |
| Edition | 1 |
| Publisher | ArtOrg |
Our Project Video
Past Project Experience
Five Sculpture: St. Olaf Installation
Five Sculpture: The Cow Shots
Aldo Moroni: This River, This Place