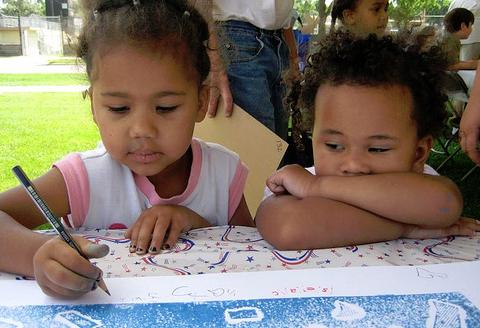 Please contact us if you would like us to print with your group.
Frequently Asked Questions:
Does ArtOrg provide everything to do this event?
Yes.
How big of a space is needed?
The tent is 20′ x 20′, and the runway on one side of the tent measures about 8′ x 30′. The runway must be on a hard surface like a sidewalk or asphalt, but the tent can be on grass.
How long does everything take?
We need one hour to set up, print for four hours straight, and need one hour for take down.
Do we document the event and keep track of participation numbers?
Yes. We put photos up on our website of every event, and the kids making prints are given a number. We total the number of prints and multiply by 2 to get a total number of participants. We determined that doubling was an accurate way to account for the number of helpers, parents, and onlookers.
What is the cost?
Please give us a call. We have a set fee for the event, and then we ask for reimbursement for travel costs of mileage and rooms if overnight. Sometimes we can combine events in the same area to significantly reduce travel costs.
Does everyone get one print?
Yes, but when we have time we can print extra copies, then you can hold an exhibition of the prints at your venue. Cost-effective and good-looking frames are available in a perfect size from IKEA for about $20 each. They are called "Ribba" and are about 20″ x 20″ in size.
What do you do with the print blocks when kids are done?
We save them and sometimes are able to create big "print mashups" of the art on fabric. Our biggest one so far was the "Children's gift to Norway, which measures 50′ x 100′ in size, and contained 1500+ reprinted blocks.
Could you reprint some blocks from our event for special projects?
Sure. We have taken some of the blocks and made street banners for town lightpoles before, and can work with other ideas.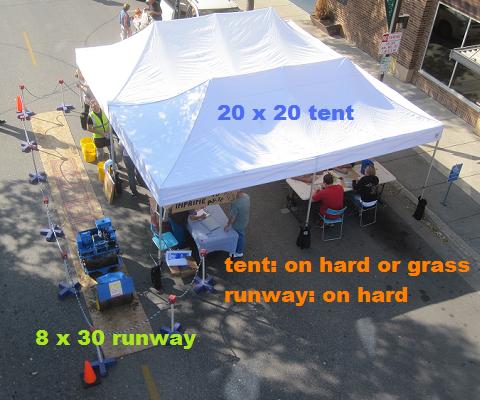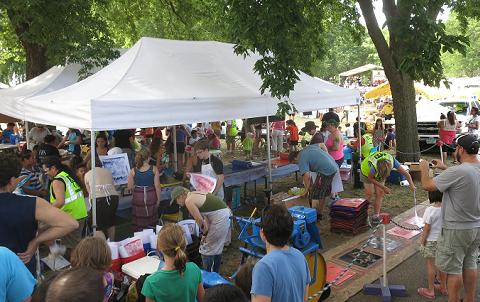 Contact us
info(at)artorg.info
Phone: 507-261-8086
Current Schedule
[iCal https://www.google.com/calendar/ical/20dfvjujjbmiha2ns4509nu060%40group.calendar.google.com/public/basic.ics https://www.google.com/calendar/ical/20dfvjujjbmiha2ns4509nu060%40group.calendar.google.com/public/basic.ics listtype=1 pagination=0 months=6]
What you provide
What we provide
5-6 experienced workers
Art supplies and materials
Water-based ink
20′ x 20′ tent
Tent weights (no staking)
Art tables, chairs
Little steamroller
Crowd ropes
Event insurance
Backup plan for indoor event
Garbage bags and cans
Video
How the Event Works (2 min)
Materials for you
Generic press release
Links to best event photos
List of benefits for sponsor
Generic poster to download and copy
Everyone gets a sticker