ArtOrg Cannon Falls Facility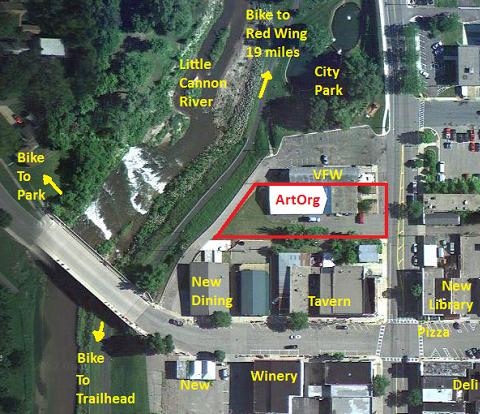 ArtOrg has purchased the building at 214 4th Street N. in Cannon Falls, Minnesota, and this location will be our primary home. We consider ourselves a regional group, and we will continue to serve customers in Northfield and throughout the state. The new ArtOrg building is very unique because it has a 5000-square-foot wide-open area for studios, ample space for our offices and meeting rooms, three apartments which will eventually serve as artist residencies, and a large outdoor space for public art installations. The site adjoins two restaurants, and the Cannon Valley Bike Trail, as well as more great amenities of the growing and vibrant downtown Cannon Falls.
The purchase of the facility was supported through important friends of ArtOrg, and also through the help of the Economic Development Authority of Cannon Falls that provided a development loan from the city's Revolving Loan Fund. We hope that ArtOrg can become an important strategic tenant as Cannon Falls continues to develop its downtown. Cannon Falls is located midway between the Twin Cities of Minneapolis/St. Paul and Rochester, Minnesota on Highway 52 and driving time is about 45 minutes to both. Cannon Falls is also on Highway 19, and driving time to Northfield is 15 minutes, and to Red Wing is 30 minutes.
Please watch ArtOrg as we create plans to improve and renovate the building.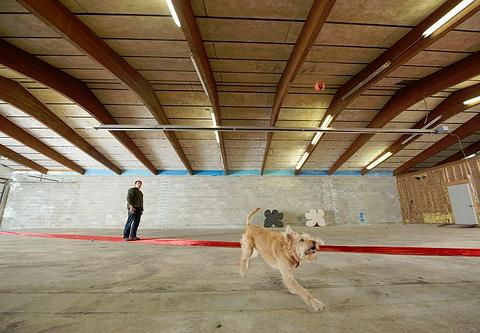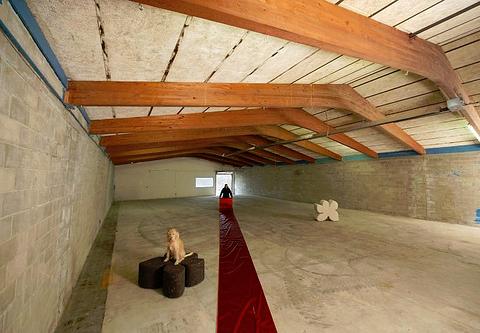 ArtOrg on the Map
Press
A Stone's Throw
VFW Post 4452
American Legion Post 142>
and many more…
Address
ArtOrg
214 2nd St. N.
Cannon Falls, Minnesota 55009
USA
Mailing Address
ArtOrg
P.O. Box 2
Northfield, MN 55057-0002
USA
ArtOrg Event Space
ArtOrg at Switzer's Nursery
26601 Chippendale Ave. West
Northfield MN 55057
USA
Thanks
Cannon Falls Economic Development Authority
What We Do
2013 Your Project Here!
2012 Cannon Falls Facility
Become a Facebook Fan
Photos
Cannon Falls Facility
Videos
2011 Cannon Falls in Review by Rosie