The large fabric print called the "Children's Gift to Norway" is traveling to Norway in a trunk that is inspired by traditional Norwegian immigrant trunks. The trunk is being created by three artists with utility in mind–the printed artwork is very large and heavy, so the trunk must strong. The trunk must also be mobile to help with the transport of the artwork.
The trunk was built by Noel Swanson, the ironwork forged by blacksmith Thomas Latané, and the trunk painted by artist TL Solien. Tom Latané was helped by several members of the Guild of Metalsmiths and the work was done at Tunnel Mill near Spring Valley, Minnesota. The inspiration for each contribution to the trunk is individual, and reflects each artist's personal relationship to the project.
The trunk will be placed in a shipping crate for further protection. The crate will adhere to international standards for size and materials. The crate will have interpretive materials on the inside walls that can be used when exhibiting the project.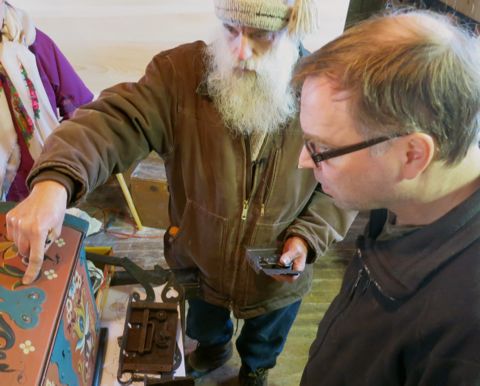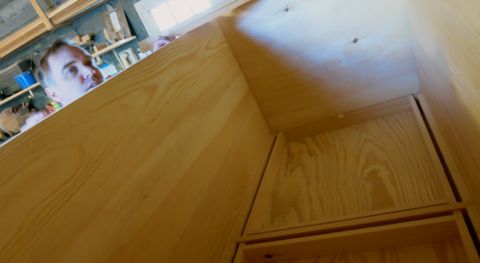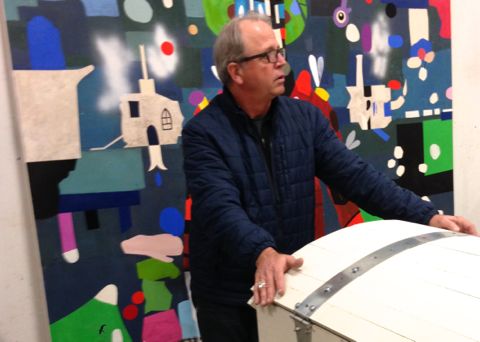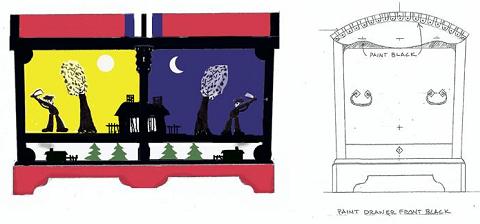 Artists
Children's Gift to Norway Trunk
Painted wooden shipping trunk with iron hardware on casters with removable skirtboards and two drawers.
Artists
3
Year
2014
Size
66 x 34 x 36 in
167x 87 x 91 cm
Artist
TL Solien
Blacksmith
Thomas Latané, and the Guild of Metalsmiths
Woodworker
Noel Swanson
Publisher
ArtOrg
Marks
Signatures
Edition
1
Photos
Final Trunk Photos
Blacksmithing the Trunk
Painting the Trunk
Building the Trunk