The schedule for events in Norway are not yet defined. Because of the large size of the artwork, we suggest two viewings. The first viewing would be of the print from far away, and such a viewing would show the overall composition which incorporates vintage Norwegian knitting patterns. This could be an outdoor event as modeled in the above animation of the Oslo Opera House, or inside if the venue was large enough.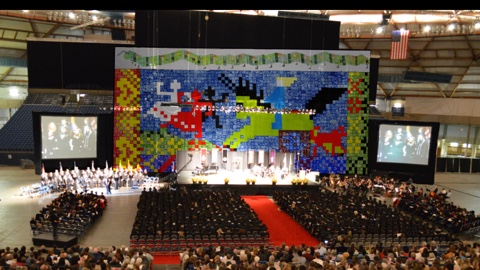 The above image shows a proposal we gave to Pacific Lutheran University for exhibit of the work at their 2015 graduation ceremony. There was to be a very important commencement speaker this year to commemorate the 125th year of PLU, but despite some strong support, the exhibit was respectively declined for security reasons. The image shows the 2013 commencement event in the Tacoma Dome facility, and we dropped in the Children's Gift to Norway behind the podium to scale. The Tacoma Dome is indeed greater than the some five stories tall that the Children's Gift requires in height.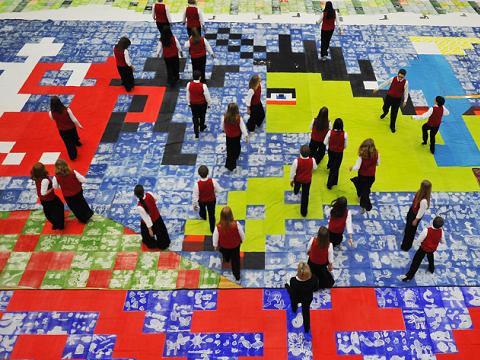 The second viewing would emphasize all of the individual works from over 1500 children. This viewing would be similar to the sendoff party in Minnesota when the print will be placed on a floor then guests are are given protective booties, and allowed to walk on top of the work. Venues could include, for example, any basketball court floor.
The ability to give the smaller so-called "Lion Show" still remains a good option for travel to smaller venues in Norway.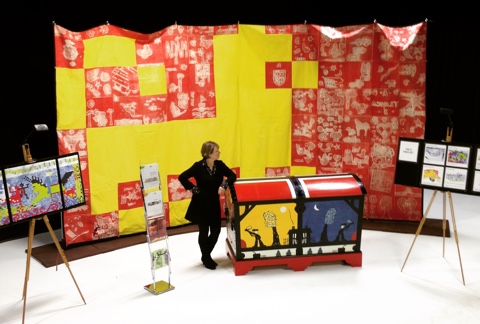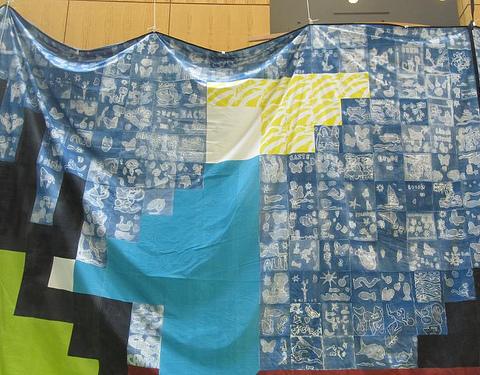 Hang and View From Distance
Date: to-be-determined
Time: to-be-determined
Venue: to-be-determined
(All times in Norway time, which is -7 hours from CST)
Spread Out and View Close-up
Date: to-be-determined
Time: to-be-determined
Venue: to-be-determined
(All times in Norway time, which is -7 hours from CST)
Ongoing Schedule of the "Lion Show"
Venue 1
Venue 2
Venue 3
…
(All times in Norway time, which is -7 hours from CST)
Thanks
Video
Live Video of Events