2004-2009 Moving Walls Gallery 1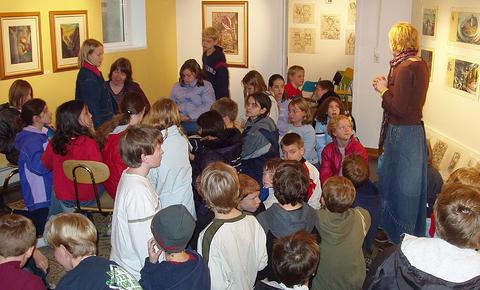 ArtOrg operated our "Moving Walls Gallery" at 200 Division Street S. in Northfield, Minnesota for five years and held on average eight significant exhibits per year.
Highlights of the early years of the gallery might be the first-ever Northfield High School Honors Art Show, the first two shows from local artist Nick Sinclair, and the very special "Mary GrandPre: An Artistic Spell" which was the foundation of two successful Harry Potter book release events for downtown Northfield. Highlights for art collectors might be the premier exhibit of our Day of the Dead steamroller prints that were ultimately accessioned into the permanent collection of the Weisman Art Museum, or the exhibit "John Berkey: Observed" which had total art sales of over $100,000. The John Berkey exhibit was advertised in ArtNews and featured original art from the popular film Star Wars. Printmaking aficionados may have liked our exhibit of eight printmakers from the Czech Republic that had over 200 people for the opening, or Vermillion: An American Print Shop which featured the most complicated and largest editioned piece from the artist Red Grooms. Our "Summer Solstice" exhibit of various artists was kicked off by a 350-person concert of The Bad Plus.
Our "Moving Walls" and track lighting system have moved to the California Building in Northeast Minneapolis where we plan to hold an occasional shows. We also plan to hold smaller exhibits in our studio at 314 Division Street in Northfield. We would sincerely like to thank Mary GrandPre the late artist John Berkey and his family for trusting us and allowing us to hold such important exhibits of their original art.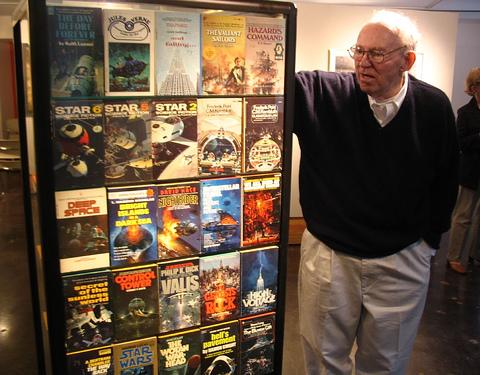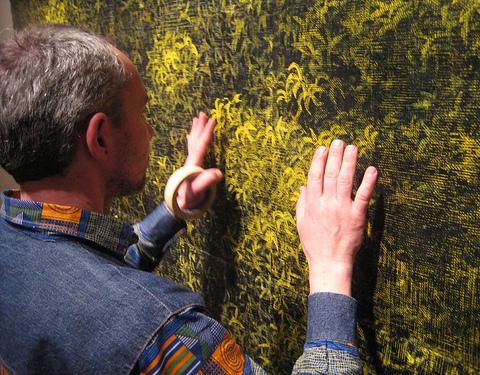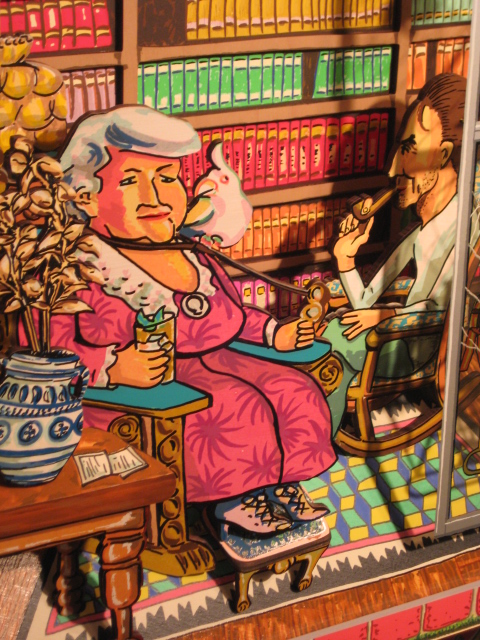 Videos
James Lenfesty Reading
Hope Cook Artist Statement
Ray Gonzalez Day of Dead Poetry
Posters
John Berkey Observed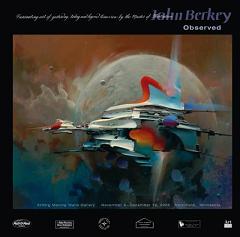 Mary GrandPre An Artistic Spell